Administrator
Staff member
"It's a massive victory in a very difficult game and three very important points," Xavi said. And he added that Barca "took a step forward offensively in the first 70-75 minutes. In defence, everyone was spectacular, supportive and generous."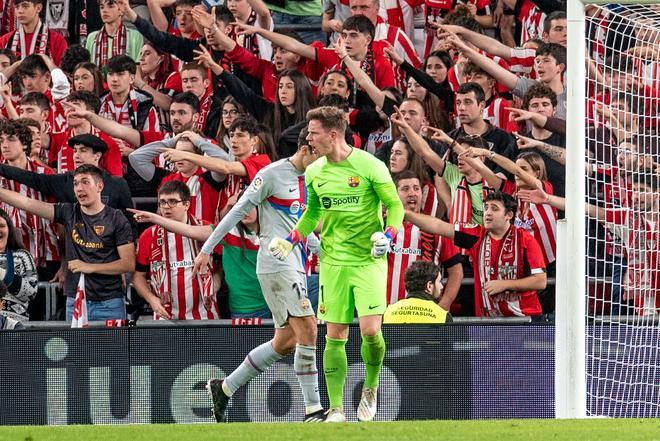 In fact, he went further and said that "this team gives their all and I'm proud of the way they compete. The courage reflected in someone like Gavi is spectacular, it moves me when you see 10 players come back from a corner."
But not everything was one hundred percent positive, as Xavi acknowledged that "we need more patience, to be calmer, and also effectiveness. We had the chance to score the second goal. Ansu, Robert, Balde... We also lacked precision and we had too many unnecessary losses of the ball."
But he recalled that "this is San Mames and here they put a lot of pressure on us. It's not that we've got used to it, it's just that we've suffered too much, it's the script of many matches this season. We would like to win more comfortably, but we got a victory of character and one that is vital for the future of the league."
In this sense, and looking ahead to the Clasico, Xavi explained that "we also have pressure, we want to win the league. I've told the players that this was a final, that we had to compete and put on our work overalls."