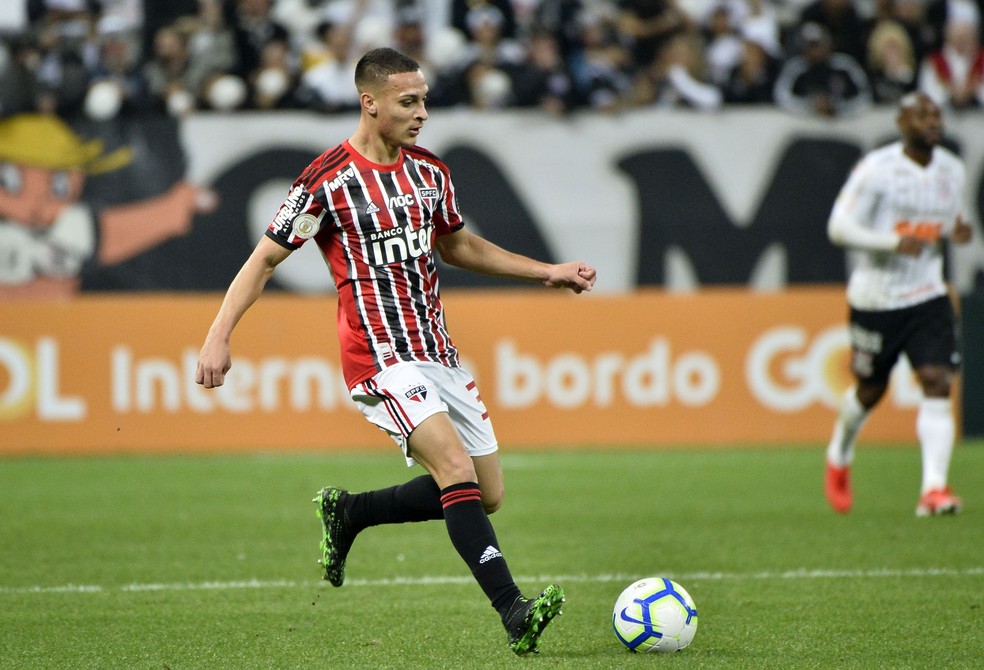 Full Name:
Antony Matheus dos Santos
Date of Birth:
Feb 24, 2000
Place of Birth:
Sao Paulo (Brazil)
Age:
19
Height:
1,72 m (5'8")
Position:
Right Winger, forward
Foot:
left
Current Club:
Sao Paulo FC
--
[tw]1148744186600022016[/tw]
His club has just rejected a 20 million Euro offer from Man City. He'd sign for them and then would go on loan to Sporting for 2 seasons. Ajax had a bid rejected for him last year as well.
I watched him in the Toulon U23 tournament and the best way I can describe him is as a Eden Hazard that plays on the right. Amazing close control, dribbling, passing and vision. It was like watching a futsal/indoor football player playing 11-a-side footie.
Last edited: